There has been an increase in students doing the One-Chip Challenge at schools. The chip is available to purchase at local gas stations and grocery stores, and can cause extreme and unpleasant side effects which may result in an ambulance being called to the school. Learn more about the One Chip Challenge here:
https://www.youtube.com/watch?v=fthIZ5PItxc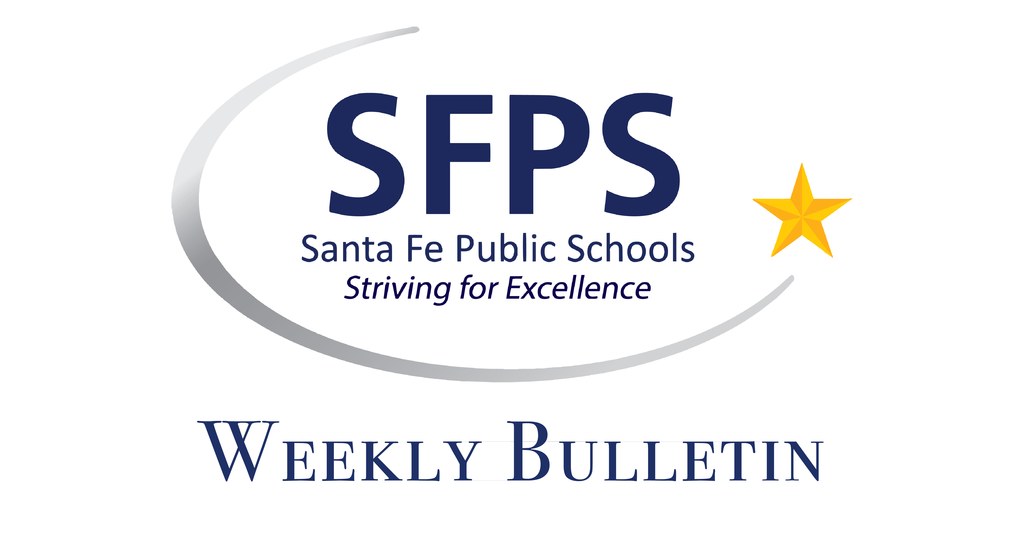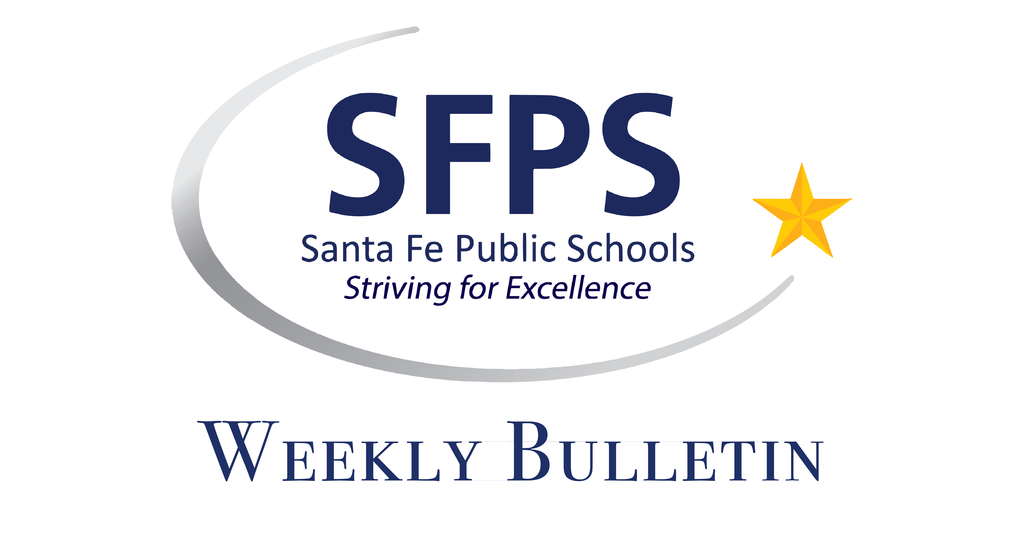 The Santa Fe Public Schools wants to ensure each student has a device they can use both at school and at home for the upcoming school year and the first day of school for most students is Wednesday, August 17, 2022. Students in Pre-K and kindergarten will use iPads, students in grades 1 through 12 will use Chromebooks. There are just 3 days remaining for students to stop by the Technology Drive Thru to complete device exchanges or new device pickups. Today (08/12/2022): 9 AM to 5:30 PM Monday (08/15/2022): 9 AM to 5 PM Tuesday (08/16/2022): 9 AM to 5 PM The Technology Drive Thru is located at 2516 Cerrillos Road. The street to the Technology Department is next to the skate park on Camino Carlos Rey. - Students NEW to Santa Fe Public Schools should come to the Technology Drive Thru to pick up their new iPad or Chromebook. - Students who were in kindergarten last school year and will be in 1st grade this school year, need to exchange their iPad for a Chromebook. They must bring their iPad and charger for the exchange. - Students who will be in grades 2 through 9 this school year, need to exchange their old Chromebooks. They must bring their old Chromebook and charger for the exchange. - Returning students, who will be in grades 10 through 12, will NOT need to exchange their Chromebooks. On the day of device exchange or pickup, a parent/guardian must be in the vehicle with a valid driver's license or other official photo ID along with your child's Santa Fe Public Schools Student ID Number. Please call 505-467-4357 should you have any questions. Please note that the Drive Thru will be closed each day from 1 to 2 PM. Additionally, the Drive Thru will shut down early in the event of inclement weather such as thunder, lightning for the safety of families and staff.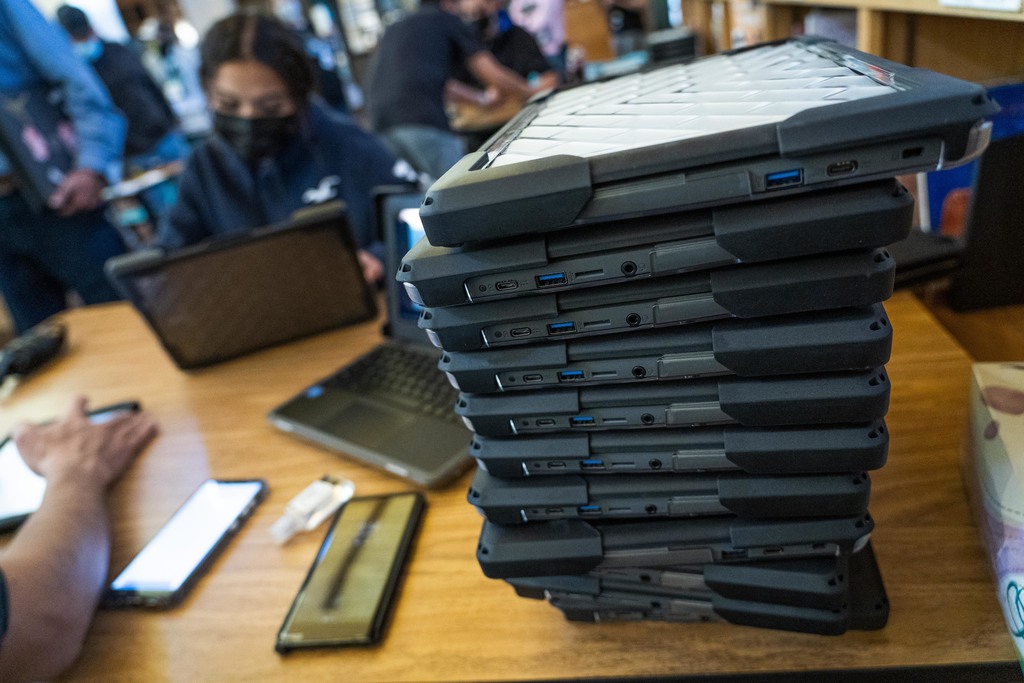 Last night, District 5 Board Member Roman 'Tiger' Abeyta was sworn in by his son, Dillon to join the Santa Fe Public Schools Board of Education! Congratulations Board Member Abeyta!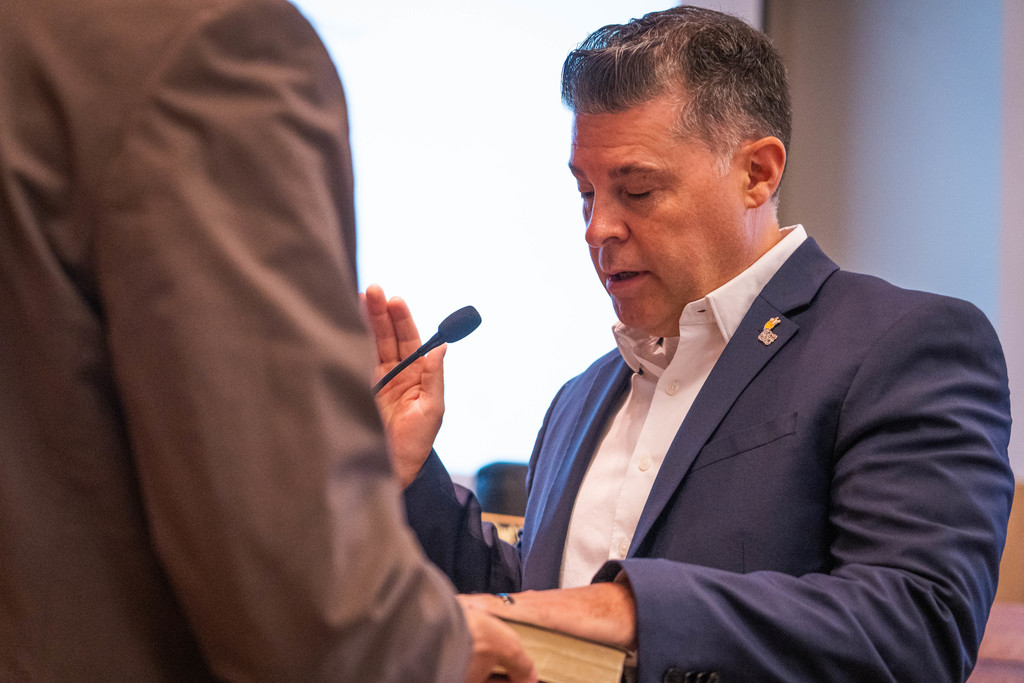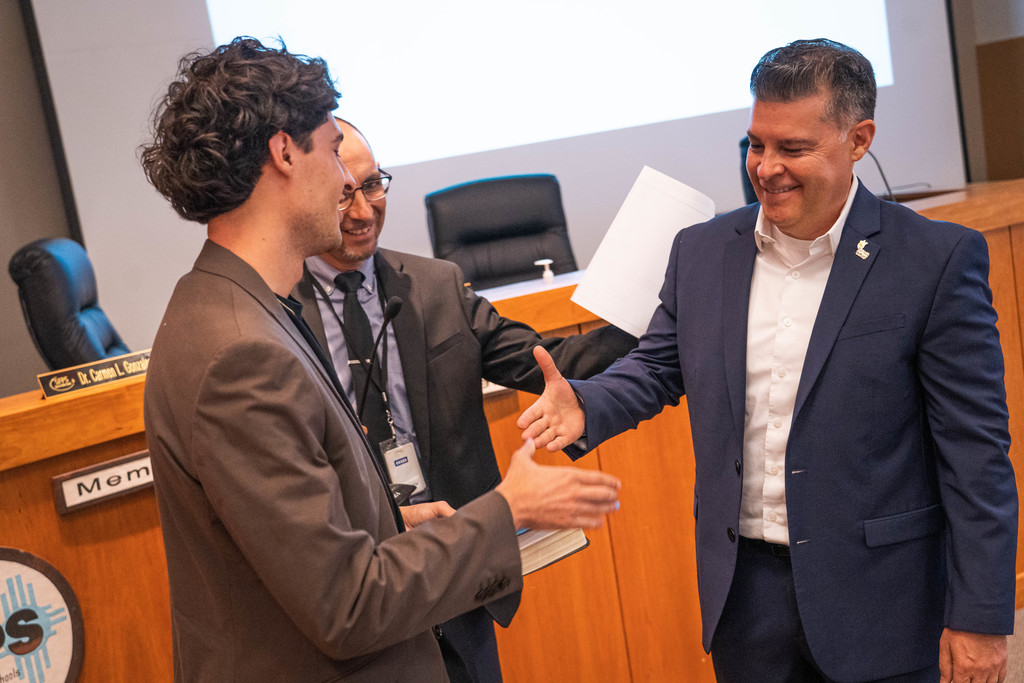 Grants, Loan Forgiveness, and Scholarships for Early Childhood! Are you an early childhood professional working toward a degree or certificate in early childhood? The Early Childhood Education and Care Department (ECECD) is hosting virtual help sessions about their Scholarship and Pay Incentive Programs. Get questions answered and help with an application. Upcoming sessions: Wednesday, August 10 from 5:00 - 6:00 pm:
https://us06web.zoom.us/j/83665915394?pwd=eGxJRk5pbjc1aVlhV1lmM05IYXZndz09#success
Wednesday, August 17 from 5:00 - 6:00 pm:
https://us06web.zoom.us/j/89687840012?pwd=ZzlmTU02MXpPS21OZU1pYzdkMHRSdz09#success
Wednesday, August 24 from 5:00 - 6:00 pm:
https://us06web.zoom.us/j/86983030209?pwd=eUtkNVVPZmJwTkEzQWd5aVJRNEs2Zz09#success
Learn more about the ECECD Scholarship and Pay Incentive Programs:
https://ececdscholarship.org/
Are you an early childhood educator who works for a non-profit or U.S. federal, state, local, or tribal government organization? If you work for a qualified employer - including many Head Start, preschool and child care programs - you may be eligible for federal student loan forgiveness, even if you were not eligible before. For a limited time, you may receive credit for past periods of repayment that would otherwise not qualify for Public Service Loan Forgiveness (PSLF.) Some borrowers will need to consolidate their federal loans and/or submit a PSLF form by October 31, 2022 to take advantage of this opportunity. The application deadline is October 31, 2022. For more details see this flyer:
https://www.acf.hhs.gov/sites/default/files/documents/ecd/PSLF%20ECE%20Workforce_1%20pager_V2_Drupal_Ready.pdf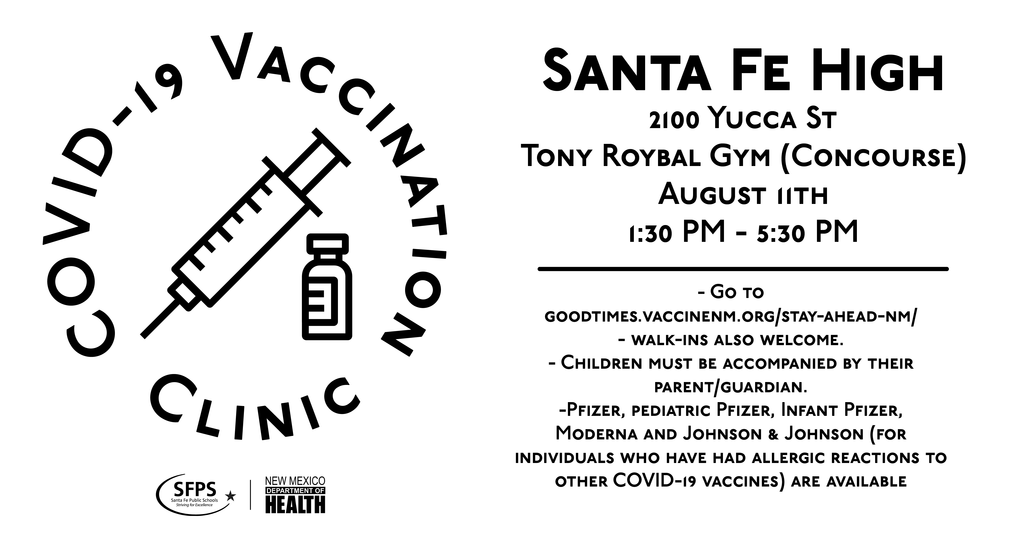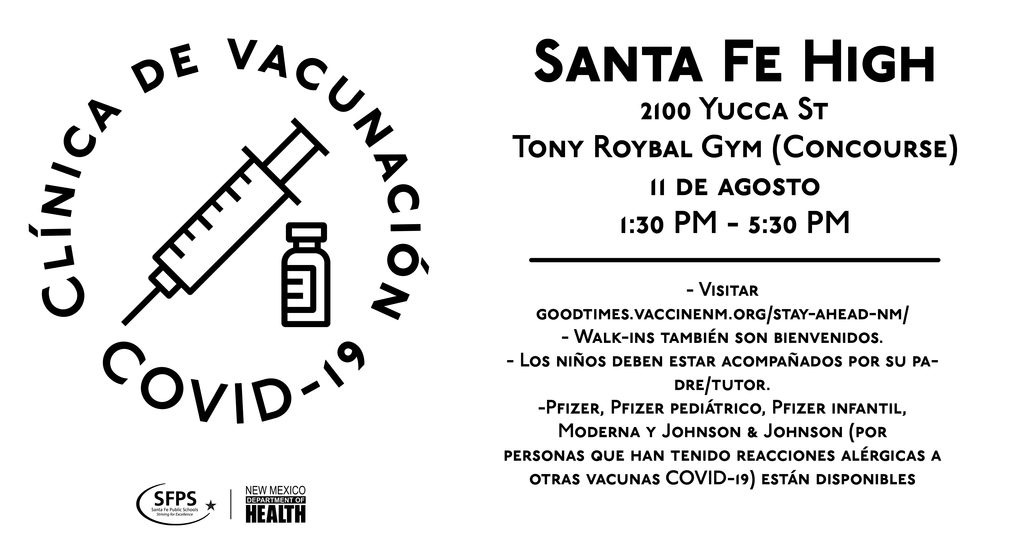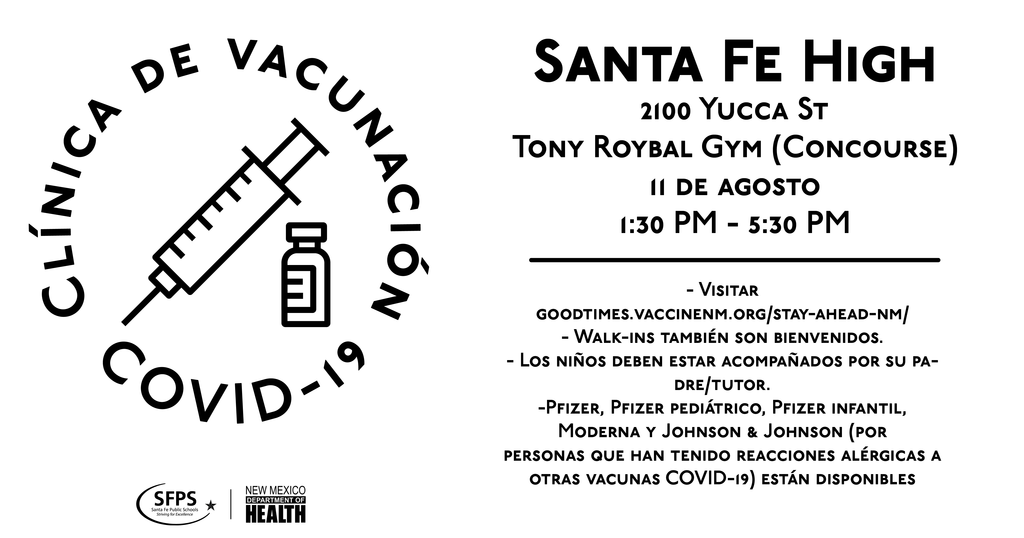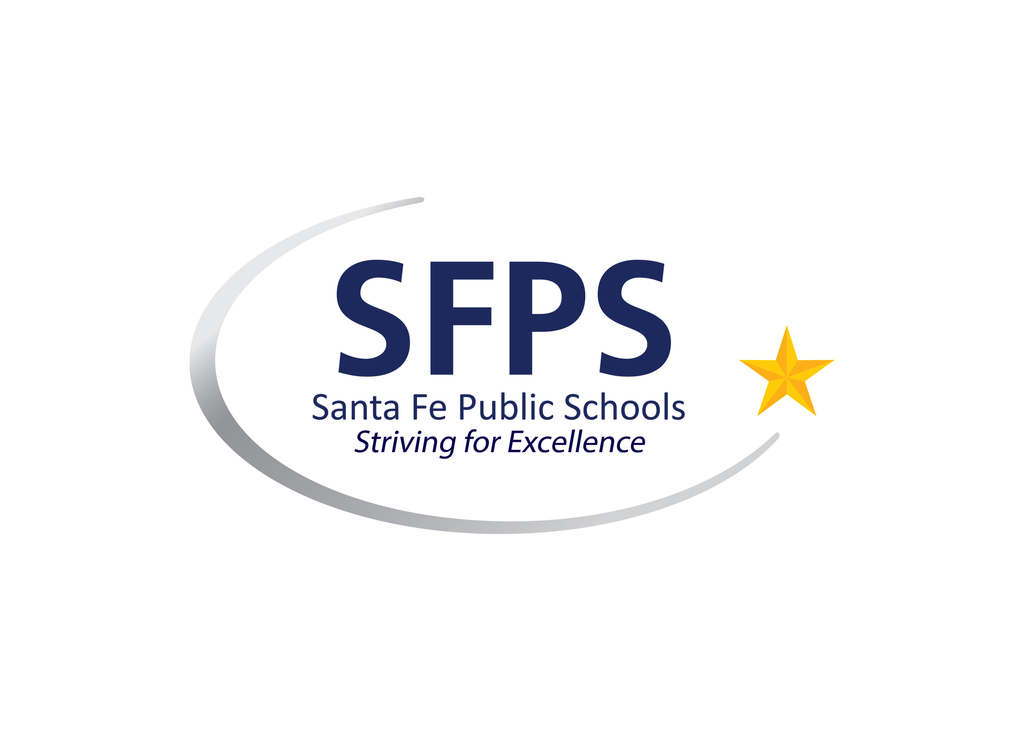 Nye Childhood Center is the kind of institution that supports both young children in preschool with a focus on those with disabilities. This school is on par with finding a hidden treasure among the rest of the schools in the Santa Fe Public School District. So, our map of scholastic wonders brought us to this special school Phyllis Nye for whom the school is named, originally started an Early Childhood education program at the College of Santa Fe (which was later adopted by Santa Fe Community College) in response to IDEA - child find screenings and services for identified children aged 3-5 Part B. Nye Early Childhood Center is dedicated to educational programming for three-and four-year-old children and is fully inclusive. Nye's preschool program provides half-day services for children who are three years old and two four-year-old full day programs. Teachers and staff are highly qualified to work with and educate children identified with special needs. The Nye program is guided by NM FOCUS: Essential Elements of Quality for Public Education Department (PED) Preschool Programs (PreK, Special Education and Title I). FOCUS places emphasis on quality improvements that focus on children's growth, development and learning so that each child has an equitable opportunity to be successful when entering kindergarten. Our three-year-old preschool programs are open Monday through Thursday, with no school on Friday. The morning session is from 7:45 a.m. to 11:05 p.m. The afternoon session is from 11:35 a.m. to 2:55 p.m. Families must transport students to-and-from school. Nye has evolved to offer education for not just students with disabilities but is now accepting all students in the areas. In addition: -They have a large STEAM room that encourages students creativity, curiosity, and critical thinking skills. -Implemented Play-based emergent curriculum to build on students' skills, needs and interests -Partnered with Cooking with Kids -Offer monthly family engagement activities Space is limited and priority placement is given to children who are identified through the District's Child Find process as having a need for Special Education intervention. As Phyllis Nye reminded us - "Our Mission is to serve the special needs population!"
"The question is not what you look at but what you see." - Henry David Thoreau

The Board of Education is looking for your input on the redistricting of school board member boundaries! This is NOT the rezoning of schools, the change is only to the boundaries of school board members. Learn more:
https://www.sfps.info/o/sfps/page/redistricting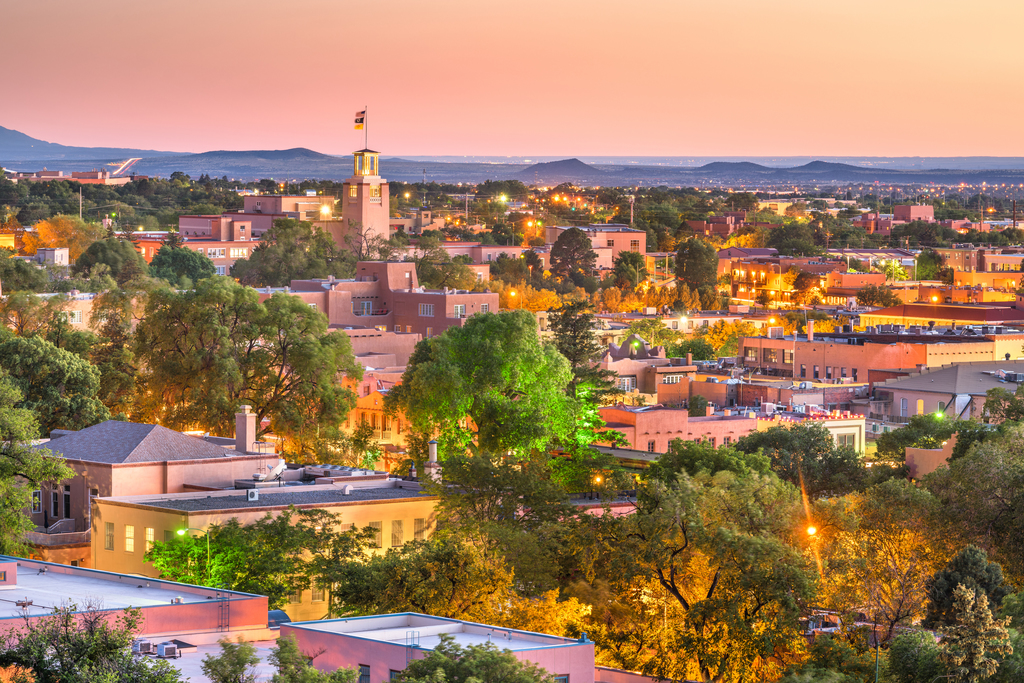 The wonder of creation!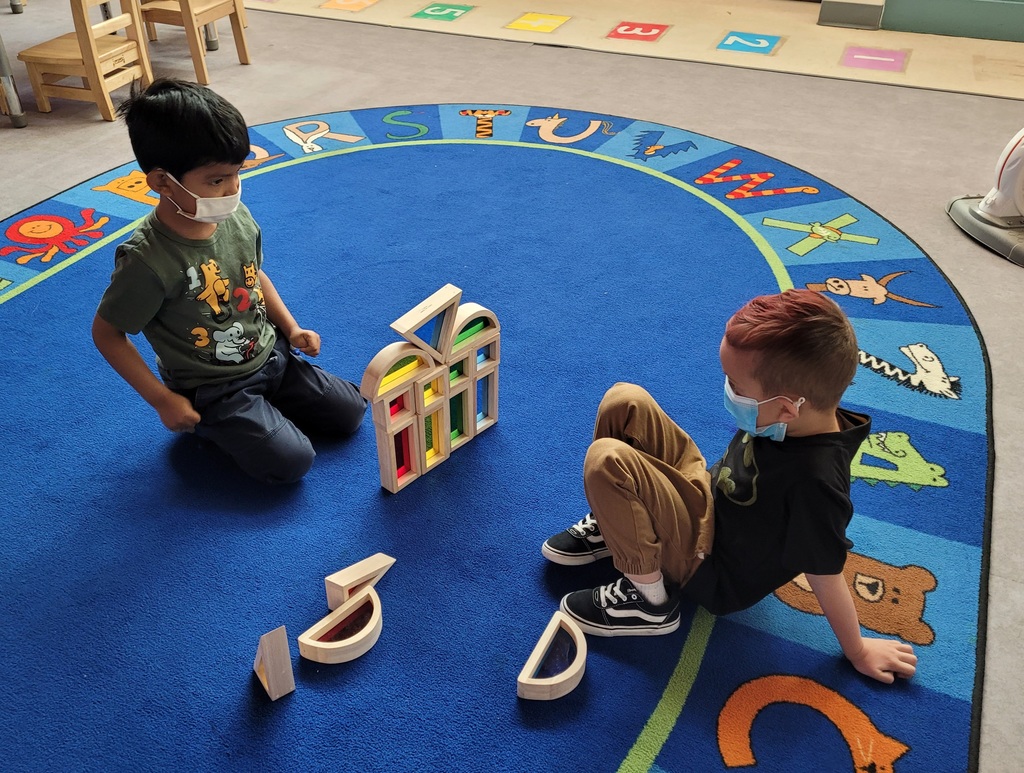 "In nature, nothing is perfect and everything is perfect." -Alice Walker

Santa Fe Public Schools has so much to offer. Let us take you on a Journey Through SFPS. Over the next six weeks, we are going to travel across Santa Fe, making a stop every day at a destination (school) to show our voyagers (students) what makes each destination special. Come along for the journey, and Choose Your Adventure at Santa Fe Public Schools.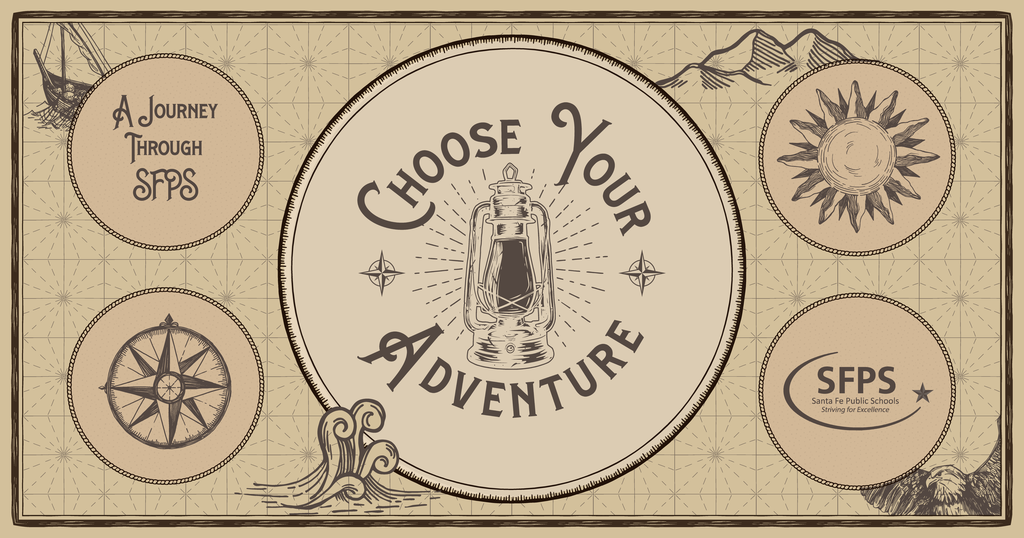 Creating a masterpiece. Art increases motor skills, language, creativity, and decision making!
Hope you are enjoying nature!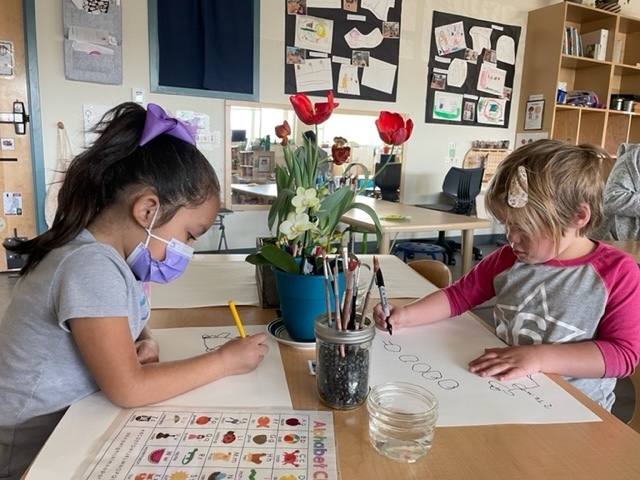 Can it balance?